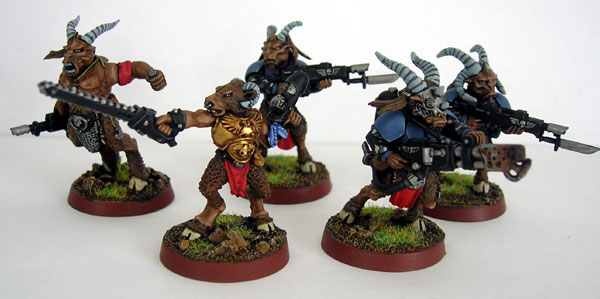 Adeptus Mechanicus Army Lists. Adeptus Mechanicus Discussions. 3, Hits Rules of the Road - last post by Brother Tyler. Brother Tyler; 09 Dec The Adeptus Mechanicus is the official Imperial name within the Adeptus Terra for the Cult technology and machines, the Cult Mechanicum established its rule over the Red Planet and . A New Breed of Overseer (Unknown Date. . Magos Locard leads an Explorator army into the Realm of Ultramar, delving deep under . Steam achievements in Mechanicus will unlock in-game combat abilities that on the tabletop at least, grants a cover bonus to your whole army. of Mechanicus' Tech-priests, Steam's interface, and the rules of lore of Warhammer 40, Mechanicus is scheduled for a November 15 release date, and.
Warhammer 40,/Tactics/Mechanicum: Taghmata (30k) - 1d4chan
Each forge was ruled by a high-ranking Tech-priest, and the entirety of the Mechanicum's hierarchy bowed to the high priest known as the Fabricator-General. For millennia the Mechanicum ruled over Mars, sending out colony expeditions to spread its faith and its way of life across the galaxy, which led to the founding of the first Forge Worlds. Mars also made war upon the divided techno-barbarian states that ruled Terra at this time, as many of these ignorant savages had access to advanced technologies left over from the Age of Technology that they did not understand or know how to venerate properly.
This innate hostility between Mars and Terra lasted for centuries until in the late 30th Millennium, following his victory in the Unification Wars on Terra, the Emperor of Mankind came to Mars and landed atop the great volcano of Olympus Mons.
40k Adeptus Mechanicus Builder
At their first sight of the Master of Mankind many Tech-priests were overcome with the feeling that they had met the living embodiment of the Omnissiah, the Machine God clad in human form. In return for peace between Terra and Mars, the recognition of the Tech-priests' right to practice their faith and their right to maintain control over both Mars and the other Forge Worlds they had settled, the Mechanicum agreed to build Imperial starships at Mars' Ring of Iron orbital fleet yards and provide all of the war materiel necessary for the Emperor's Great Crusade.
In addition, the Mechanicum agreed to be bound by the Emperor's commandment to never develop certain forbidden technologies such as artificial intelligence. Though the Mechanicum had no knowledge of it, it was artificial intelligence that had nearly destroyed humanity once before during the rebellion of the Men of Iron in the Dark Age of Technology and the Emperor was determined not to repeat history. With the signing of this agreement, known as the Treaty of Mars or the Treaty of Olympus Mons within the Mechanicum, the Cult Mechanicum became the Adeptus Mechanicus of the new-forged Imperium of Man, and the Imperial Aquila was refashioned to bear two heads, one for Terra and one for Mars.
Yet the terms of this agreement did not sit well with some within the hierarchy of the Mechanicum. A minority of Tech-adepts believed that the Emperor was not the Omnissiah, for the Machine God that the Mechanicus had always worshipped actually lay sleeping deep beneath the crust of Mars in the Noctis Labyrinthus.
These Tech-priests particularly chafed at the end of Mars' political independence and the imposition of the Emperor's restrictions upon what technologies the Tech-priests of the Mechanicum could research and develop.
As the Great Crusade progressed into the early 31st Millennium, these simmering discontents would ultimately cleave the Mechanicum just as it would the wider Imperium.
During the Horus Heresy many Mechanicum units declared for the Warmaster Horus and fought against those of their faith who remained loyal to the Emperor, becoming known in later times as the Dark Mechanicus. These Traitor Mechanicus units initiated a civil war on the Red Planet known as the Schism of Mars that mirrored the larger conflict raging across the galaxy. Horus promised much else in terms of technological knowledge to the Mechanicum, including the right to develop technologies like artificial intelligence previously forbidden by the Emperor in the Treaty of Mars in return for their allegiance to his cause.
Many Master Adepts like Kelbor-Hal longed to pursue these restricted lines of research and had long believed that the Emperor was not the Omnissiah of the Machine God, for the true Machine God dwelled in the Noctis Labyrinthus deep below the crust of Mars. That this legendary creature may actually have been the C'tan shard known as the Void Dragon is a disturbing possibility.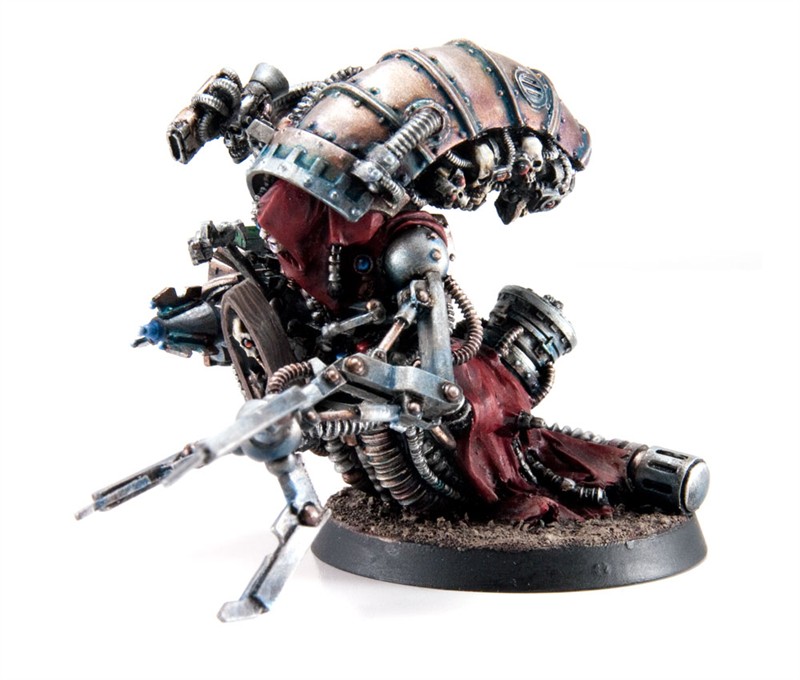 The Quest for Knowledge Over the long millennia since its inception, the Cult Mechanicus has been riven, reformed, brought to the brink of catastrophe, and has engaged in conquests that span the galaxy. Calculus Logi labour night and day to catalogue its history, though they disclose it not.
Only a handful of events are allowed to reach the annals of Imperial truth: MM25 The Age of Technology Although accounts of this era are incomplete and unreliable, it is generally considered to be a golden era of development and expansion as Mankind first spreads across the galaxy. The first of what will later become known as Knight Worlds are established during this period. Human psykers appear in ever-increasing numbers. It is difficult to unravel the truth, but tales abound of anarchy, daemonic possessions, the coming of the Enslavers and the betrayal of humanity by the thinking machines.
With the collapse of the Aeldari and birth of the new Chaos God Slaaneshthe galaxy is engulfed with Warp Storms that isolate swathes of the galaxy and those civilisations not destroyed outright are cut off from one another. Many come to know this era as " Old Night ," and it descends like a shroud over the galaxy. During this time, the Knight Worlds fare best, for they eschew psykers and purposefully regress technologically. They grow superstitious and hidebound in their own traditions while they stand alone in a galaxy besieged by evils.
As lulls between the waves of Warp Storms allow, the fleets of Mars travel outwards, raiding for lost technology and establishing new colonies of Tech-adepts. With a few exceptions, such travels remain limited in scope and stay within the confines of what will later become known as the Segmentum Solar.
The Treaty of Mars ca. M30 - The Emperorfresh from uniting the tribes of Terraarrives on Mars. Many of the Tech-priests declare him to be the Omnissiah, and so the Emperor forges an alliance with Mars.
In recognition of the fact that to achieve His galactic plans, the Emperor needs the technological and scientific aid of the Mechanicum, Mars becomes an ally to Terra rather than her subject, which is cemented by the signing of the Treaty of Olympus Monsknown as the Treaty of Mars on Terra.
Of the countless worlds that the Imperium soon claims, only Forge Worlds dedicated to the Cult Mechanicus are esteemed in such a way. M31 - The Emperor leads the massive Great Crusade outwards from Terra, with the purpose of reuniting the hundreds of thousands of lost worlds scattered across the galaxy.
All are equipped by the factories of Mars. Planet after planet is reconquered and offered the same choice -- bow before the Emperor of Terra or be destroyed. On and on the Expeditionary Fleets push outwards. The Tech-priests often refer to this time as the Great Expansion, for hundreds of Knight Worlds are rediscovered during this period alone.
The Horus Heresy M31 - Like all of the branches of the Imperium, the Mechanicum finds itself rife with corruption during the epic civil war known as the Horus Heresy. Indeed, the Fabricator-General of Mars, Kelbor-Hal himself, declares his allegiance to Horusand so begins the Schism of Marsa bitterly-fought campaign that mirrors those taking place across the galaxy. Skitarii Legions square off against each other while Titan duels Titan. They are hated and feared in equal measure, for they dare to fuse daemons with the Machine Spirits of their war engines, creating twisted things that mock the Machine God and His true laws of order and reason.
The Great Scouring M31 - Wars of recrimination follow the Horus Heresy.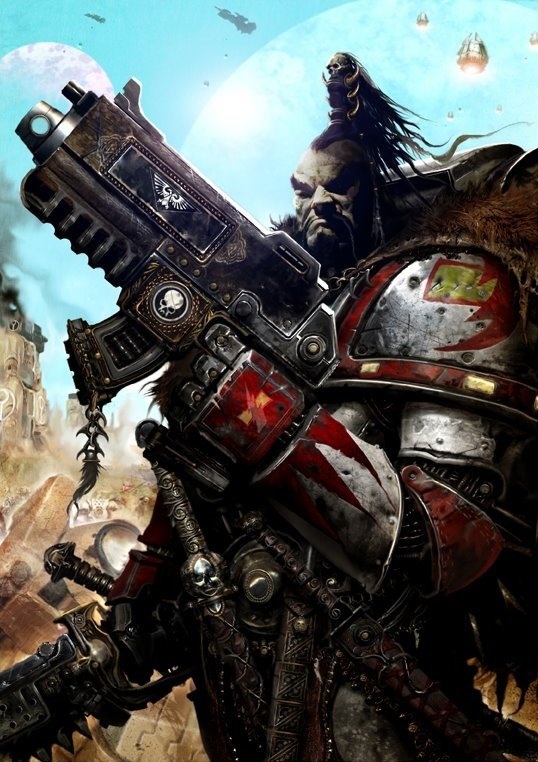 Led by Roboute Guilliman and the Ultramarinesthe Imperial forces fight battle after battle, driving the remaining Traitor armies back until they finally flee, seeking refuge in the Eye of Terror. The Knight Houses, their honour tarnished by the vile deeds of fallen Knightsare especially vehement in their pursuit of battles of vengeance. Recognising the need for systemic change, Guilliman creates the Codex Astartesand tasks Archmagos Dominus Belisarius Cawl with a secret task that will align the fates of the newly-forged Adeptus Mechanicus and the Space Marines for centuries to come.
Crippled by His wounds during the final Heresy battles, the Emperor is interred within the Golden Thronea device so complex that only the Adeptus Mechanicus can hope to maintain its systems.
Navigation menu
Description
Space Marines Warhammer 40k FANDOM.
The Shadow War Unknown Date. MPresent - An intense paranoia drives the Cult Mechanicus to bury their secrets deep. When the Inquisitors of Terra's new order take their tithe of data-tapestries, they also unwittingly take the countermeasures that will unravel them.
Aware of their mistake but unwilling to admit it, the Inquisition devises purge protocols that engage in an unseen battle with the self-replicating deletion-programs of the Cult Mechanicus. Though this shadow conflict flares up into several planet-wrecking wars before fading, battles between them still rage in secret to this day.
The Giridium Experiment M32 - The Cult Mechanicus builds a fortress around the "haunted" caves of Giridium. During the manifestation which occurs every equinox, the disciples of the Omnissiah blast apart rank upon rank of red-skinned daemons. The process is repeated for nine long standard years.
Just as the Adeptus Mechanicus are compiling reports and preparing to withdraw, the sky above yawns wide and disgorges a rain of capering, whirling flame-daemons. The ensuing battle rages for solar months, and when a new wave of blood-horrors bursts from the caves at the next equinox, the combined daemonic onslaught sees the personnel of the Cult Mechanicus present slain to a man. M32 - House Taranis begins the practice of sending the Nobles that fail to enmesh properly with their Imperial Knights to the Adeptus Mechanicus.
Though unfit for a place in Taranis' Knight armies, each of these cyborg warriors -- known as Psychosis-Neuracanium -- are from primaris-grade Imperial stock, and prove to be excellent raw material for the creation of Skitarii overseers. Similar exchanges between other Knight and Forge Worlds occur across the galaxy. MM34 The Forging As the Imperium solidifies its measures of control across key star systems, including the adoption of the Imperial Cult as the official state religion, the Adeptus Mechanicus becomes ever more secretive.
M34 - An Adeptus Mechanicus Explorator fleet clashes with the Cacodominusan alien cyborg of colossal psychic potential. The horrific creature learns well of Humanity and its agents. Within a standard year it controls the populace of thirteen hundred planetary systems.
The resultant heresy is ended by a concerted attack from the Legio Cybernetica and their Black Templar allies. Alas, the Cacodominus' psychic death scream burns out the minds of a billion Astropaths and distorts the signal of the Astronomican itself.
Entire sub-sectors slide into barbarism without the light of the Emperor to guide them. The Prophet of Cogs M34 - The long-time rivalry between those Tech-priests who dwell in the north of Mars and those of the Martian south flares up into open war. As the conflict grinds on, both sides are assailed by the feral packs of malfunctioning Servitors and burnt-out war machines that haunt the desert wastes.
The war reaches a gory conclusion when the self-proclaimed "Prophet of Cogs" broadcasts a control-chorus that binds millions of long-abandoned machines to his cause.
Appalled by the half-living cyberghouls he sets on his foes, both the Martian north and south unite to drive him from the face of the Red Planet. Rumours persist that he haunts the Alpha Centauri System well into the 41st Millennium. The Moirae Schism ca. The schism takes a heavy toll on the Adeptus Astartesresulting in the destruction of dozens of companies and the excommunication of several Iron Hands clans. It takes over two millennia of desperate warfare before the Moirate doctrines are considered fully purged.
The Fleet Wars Unknown Date. M35 - Of all the battles of the Moirae Schism, none are so expansive or long-lasting as the prolonged naval engagement over the nebula space fields of the Gulf of Black Shadows. There, mining wars between rival Forge Worlds escalate to massive fleet battles. It is estimated that the wrecks of over ten thousand voidships -- from mining craft to vessels of war -- float between the gas clouds.
Yet the battle is far from over, for within the floating graveyards, salvage crews continue the war for centuries, fighting each other in desperate boarding actions, each side seeking to reclaim valued technology. Entire robot maniples are recovered by opposing sides, and reprogrammed to attack their former controllers. A growing distrust separates the Adeptus Mechanicus from the Adeptus Ministorumwith each side conspiring against the other.
Few records of their internecine battles are ever recorded by the Adeptus Administratumbut each side keeps their own secret tally. The War of Recovery The campaign lasts over a standard century and many human worlds are freed from xenos rule. The interfering Aeldari are defeated when their own weapons are turned against them.
Much ancient technology is rediscovered by the great quest. The fact that one of the conquered worlds had already been converted into a Shrine World by missionaries from the Ecclesiarchy is hastily covered up by furtive Tech-priests, who speak only of the triumphant return to Mars of several first-generation STC databases.
The Xenarite Schism The Adeptus Mechanicus are forced to employ radical measures in order to survive the ensuing purges. As the Space Marines and Imperial Guard are drawn into more and more campaigns, the Adeptus Mechanicus conserve their strength, focusing on their own expeditionary fleets, as well as their manufacturing duties to supply the Imperial war machine.
Missing from Imperial Records Unknown Date. M37 - Fearful of the growing record of violations against its Tech-priests, the Forge World of Stygies VIII uses viral programming, machine canticles, and infiltration methods to destroy or alter the documentation of the Adeptus Administratum and even the datastacks of the Inquisition itself. Self-perpetuating programs ensure the obfuscation is continuous. M37 - The northwestern fringe of the galaxy is ravaged by the Apostles of the Blind King.
Rogue Tech-priests who view Humanity as an affront to the Machine God, the Apostles uncover artefacts lost in the Dark Age of Technology that allow the creation of supernovae from the hearts of living suns. Constellations are forever changed as the Apostles purge the outer sectors of the Segmentum Obscurus. War rages for a solar decade as thousands of heretical macroclades and robotic Cohorts Cybernetica exterminate all human life from world after world with chilling efficiency.
The tide turns only when Navigator Joyre Macran discovers the palace-warship of the Blind King hidden in a fold of Warpspace. Without his prescience, the Apostles are overcome -- not least due to the efforts of Mars itself and the founding of the heroic Dark Hunters Chapter of Astartes.
The Telok Expedition M38 - Proof is found of dangerous experiments being conducted by rogue cults within the Mechanicus.
Warhammer 40, Mechanicus is turning Steam achievements into combat abilities | PCGamesN
As the creation of complex and intelligent artificial minds is strictly outlawed, a search-and-destroy inquest begins that probes every single Forge World for signs of the forbidden technology. A disastrous civil war between Mars and Terra is averted by a sniper's bullet, but the artefact known as the Golden Cog is left in Skitarii hands. Fires of Conscience Unknown Date. M40 The Waning With Imperial armies stretched thin across countless campaigns, the Imperium becomes ripe for invasion. Xenos and Chaos attacks increase tenfold, occurring with alarming frequency all across the galaxy.
Across several star systems, the Imperial Knights are able to counter the Battlewagons and looted tanks employed by the wily Gluttok. It is on the factory planet of Blastoom that the Warboss ' Stompa Mob is at last brought to final battle. The Stompa's head can still be seen, for it was taken for display and remains at the Keep Inviolate.
While this one can be hard to pull off, it's amazing when it does. Augments may also be a thing. Ranged Weapons[ edit ] Archeotech Pistol: S6 AP3 Master-crafted pistol. A plasma pistol-lite for the Magos that places safety above all.
Could be seen as inverse Melta, inflicting greater damage at longer ranges. The only differences between the Heavy and regular version are that the Heavy has a large blast radius and the Firing Calibration rule, which means the unit has to remain stationary in order to fire, even if it is Relentless or a Vehicle. Not to be confused with Grav-weapons ; their wounding mechanism has nothing to do with the enemy's armour save.
They make the enemy take Strength tests; if the result is above their Strength they take a wound - a result of 6 always causes a wound. That's not why you're taking them though.
You take them to dump haywire on the super-tough vehicles of this era. If you have nothing better to shoot at then you can use it bog down infantry because it also creates Difficult and Dangerous terrain in its blast radius, so it can at least severely hinder their movement which is certainly useful e. Don't expect many kills though because AP4 in the space marine millennium is just Stick to hunting vehicles unless you can spam fire against infantry using Myrmidon Secutors. They now work like grav-guns for some reason despite being explicitly unlike them in the lore except they trade a blast for volume of shots and vastly increased poinsand Haywire for 3D6 AP though without a strength value, you're lucky to glance a Rhino.
No longer worth the points they cost, the only good thing is they kept their AP2 but considering they're typically going to function as what might as well be S3 guns, just trade them for plasma. Shorter 18" range and fewer shots at Assault 1, but packs a nasty S4 AP6 punch. Of course, as of current, AP6 is completely useless, but S4 however is not.
The Scattergun of the Las Family. It's an 8" range Las-lock, but it gains Shred. Since most of our dudes are Relentless, Salvo isn't really a concern. They are terrifyingly efficient marine wood-chippers.
The Lingering Death rule causes the blast radius to remain on the field and become Dangerous terrain and, after scatter, Crawling fire lets you move the marker up to 2" in any direction so long as it covers more models, making it incredibly effective against units that are about to charge you, and with a lowly 6" range for the bomb version that's basically the extent of their use.
Chernobyl guns, these are what you get if you rip out a cathode ray tube from an old television and soup them up. They shoot Fleshbane templatesand even if the enemy survives he'll die later of space-cancer, represented in crunch by Rad-phage, which means unsaved wounds leave the model with a Toughness and Strength penalty for the rest of the battle.
Special grenades that reduce the enemy's toughness by one until the end of the assault phase, yours or your enemy's. Note this does affect Instant Death thresholds. Basically a Salvo Lasgun. Most of the things that can take it are Relentless, so it's a nice way to add volume of fire, but more importantly, at 30" range.
They're still S3, so don't get too worked up. Dating back to the Age of Strife, they were in the process of being replaced by the bolter as the preferred weapon of the Space Marines due to difficulties in production and maintenance.
Volkite weapons have the Deflagrate special rule, which means each unsaved wound caused inflicts another automatic hit. Additional hits this way cannot cause yet more hits. They come in five flavours: However, while they have higher Strength, they suffer from a short range and commonly have AP5.
Melee weapons[ edit ] Corposant Stave: A stun baton cranked up to Versatile, can be useful when hunting anything Carapace-armored and even Battle-automata, like enemy Mechanicum. Too bad it's eclipsed by better options. Archmagos Prime exclusive, but unless he is a Malagra, he has better things to do rather than being stuck in melee.
But can be easily be combined with Toughness-decreasing items like Rad grenades and Furnaces to deliver armour-ignoring Instant Death to Space Marine characters before they can power fist you.
Damn good value for its price. A note for modelers: Abeyants are not just the fancy techno-station that the Archmagos rides around on or the scorpion body that Scoria hasthey're whatever the fuck you replace the legs with. Even the Magos Dominus model is technically on an Abeyant, and that's just a bunch of metal tendrils. No unit can infiltrate within 18" of the unit. If a Battlesmith is in base contact with, or embarked upon, one or more damaged vehicles during the Shooting phase, they can attempt to repair on of them instead of firing a weapon.
If a Weapon Destroyed result is repaired, that weapon can be fired in the following Shooting phase. Any unit with a model within 12" of a guy with Cortex Controller no longer suffers from Programmed Behavior. This is phase based, so things like running, consolidating, etc. If the model has both a Cortex Controller and the Battlesmith rule, they can repair wounds on Battle-automata with the same repair roll. Hand out these to your Magi and Techpriests and watch your Castellax never fucking die.
Like servo skulls, but they're actually models now. They're Jetpack Infantry, bought as equipment by Magi and must deploy with him, but afterwards they can wander off on their own. They don't take up any transport space, but can only ride vehicles when accompanying their Magos.
All models of the same detachment within 3" of them gain full Interceptor no 18" restrictionand enemies within 12" of them get their cover saves reduced by 1. Nice combo with almost all your units. Combos quite nice with Cyber-occularis. It also prevents the scattering of units that arrive within 6" of him. The model may fire 2 ranged weapons in the shooting phase at the same target. Gain Night Vision, but Blind tests are taken at Initiative 1, but it's not like you had such high Initiative in the first place.
Iron Halo for Magi. Mixed older pattern of the current Locator Beacon-cum-Vox Caster. Radio backpack that prevents the scatter of models that Deep strike 6" near the vox user AND allows Barrage weapons to use the carrying model's line of sight range is still measured from the firing model.
May also make one additional Str 8 AP 2 Unwieldy attack in melee. Also comes with Flamer and Inferno pistol, and you can shoot both in the same shooting phase or one of them and one of your other ranged weapons, akin to a Fusillade Attack. May also make two additional Shred Armourbane Power Axe attacks in melee.
Adeptus mechanicus army rules for dating
Since it let's you shoot two weapons it allows your Magos Dominus to use Battlesmith and Cybertheurgy in the same shooting phase. Models with this rule cant Run or make Sweep Advances. Can now be taken by Magos Prime and Magos Reductor as well. Attacks re-roll failed Armor Penetration rolls. Essentially replacing the Skitarii protocols, this raises their BS by 1, allowing them to make snap shots at BS2, but can't run and they reduce their Initiative and WS by 1.
This rule only comes into effect in the really big games, as it gives the Titan Guards a re-roll on Morale and FNP checks when within 12" of a friendly Titan. Vehicle-mounted bug-zapper that can be used once per player turn.
D6 S5 AP4 Rending hits at I10 makes for a useful car alarm defensive system, but it hits all units near 1" of the hull except for transported unitsso rub your hands and exclaim "Clear! If the Battle-automata explodes, add D6" to the radius. Being MCs, Battle-automata melee attacks are already AP2, so the main use for them is the extra attack because they are counted as a weapon and, with some luck, some armor penetration due to Smash getting worse in 7th Ed.
Front facing force field that reduces the strength of incoming frontal shots by Needless to say, abuse it. The Battle-automata's synthetic brain, which takes them from mere battle servitors to T stats. Since "Battle-automata" doesn't exist as a rule, this is what usually identifies them as such.
It grants them a whole set of rules: Now separate from "Programmed Behaviour", it enables the Battle-automata to shoot up to three weapons each shooting phase. Doesn't say anything about Overwatch or Interceptor, tho.
Successful wounds scored by Poisoned weapons must be rerolled, but Haywire wounds them on a separate D6 roll of a 6, all kind of saves allowed. They also reroll Fleshbane wounds, but can you get that 1?
This thing never scores. Still denies as normal. Unless within 12" of a friendly model with a Cortex Controller or already locked in combat, the following restrictions are placed on the units: If an enemy model is within 12" and in line of sight during the shooting phase, the Battle-automata must fire all its weapons against the closest enemy unit it is able to harm.
If that's not the case, then they are free to select targets as usual. If an enemy model is within 12" during their assault phase, the Battle-automata must attempt to charge the closest enemy unit. Note that the Battle-automata may still only charge the same unit it fired at in the Shooting Phase. If consolidating after combat, they must do so towards the nearest enemy model if there is one within 12". The most noticeable "disadvantage" of unnacompanied automata, if tarpits get within 12" range, that's it, you're facing them in CC instead of doing something useful.
May not make Sweeping Advances or Run - After Onslaught forced you into combat, Methodical prevents you from finishing them. An unattended Battle-automata can be easily lured away and may not make back its points. If a Cybernetica Cortex turns machines into Ts, this turns them into freaking Ultron. Paragons of Metal aren't subject to Programmed Behavior and gain IWND and Rampage, which is nice because they only come in units of 1 and they will become fire magnets.
However, instead of Cybertheurgy mishaps they go full rampant, becoming Malifica. When killed, Battle-automata explode on a D6 roll of 6 - Being a S4 explosion it's more of a "farewell fuck you" to the offending unit rather than a danger to your automata. Adds 'Concussive' to all melee attacks, including Smash and Hammer of Wrath hits, though it doesn't give an additional attack due to not being a melee weapon per se.
Independent pintle-mounted Volkite chargers with their own cogitator, they can be fired in addition to the host vehicle's weapons without penalty and against different targets.
Relics are powerful items product of mankind's golden age. You can buy only one of each per army, and only for a non-unique IC, so no cloaking array for Draykavac or something.
Adeptus mechanicus army rules for dating : babae.us
As for the January FAQ relics require your opponent's consent to be used. In a campaign you're only allowed one character with a relic, which you'll be stuck with for the rest of the campaign, so be sure of your decision. If the relic bearer is killed, the side that killed him can choose to play a Relic Hunt mission, where the winner steals or recovers the relic, even if it's a Legion specific one, but a Draw means that relic is effectively lost for everyone.
Still, you can always opt to play a 'Relic Hunt' mission at the beginning of every campaign phase to acquire FREE relics, where your war zone-assigned character must be deployed. That way you can divert lots of resources to hoard up on relicseven getting duplicates of the non-faction-specific ones, by rolling a D6 on the 'Relic Uncovered' table below. Of course, this only matters when playing missions instead of casual gaming, so you could put one of each on your Archmagos and become the avatar of the Omnissiah.
The Grey Goo gun of uncontrolled carnage!!! All you need to do is get one casualty and you can wipe out an entire unit! And it only costs 20 pts more than a Cyber familiar, but only works at range.
This is the only risk-free defensive relic. If you move through a solid object you have to take a Dangerous terrain check for EACH solid object you went through including all models so be wary of abusing it in City scenarios. If your dude also has Move through Cover i. Abeyant or Reductorthen feel free to abuse it. Works well for solo characters since they can't move with their unit. Once per game, at the beginning of any of the controller's player turn, he may count any single die only 1 rolled as an automatic 6 Emails from FW confirm.
However, he must also pass Toughness tests for each remaining wound. Yes, your T6 Magos also thinks the flesh is weak. If he fails he suffers a wound with no saves or mitigating FnP rolls of any kind. However, you're paying 35pts for one guaranteed 6 - better take a Paragon blade with your Archmagos Malagra or Reductor and instakill that pesky Thanatar or enemy Archmagos, for none of those have Eternal Warrior.
Once per game, at the beginning of ANY game turn you may make yourself invisible for that whole game turn ie. You cannot be shot or charged at unless the enemy unit contains psykers or daemons, in which case the array immediately shuts down so now everyone can hit you, not just the previous two.
Unfortunately you cannot activate it while attached to a squad or if engaged in close combat already. You also cannot shoot, assault, move or do anything at all - Can't even perform actions that don't count as shooting, like Bombardment attacks. So your model stands on the same spot invisible but doing nothing during a whole game turn. Note that characteristics remain active and can actually perform actions that don't need to be declared - for example, units still arrive with no scatter near an invisible Djinn-skein user and artillery can still draw LoS from him.
By its nature it benefits ranged, lone characters more than melee ones. There are relics easier to use than this one, though - very situational and LOTS of limitations.
The Omnissiah preserves you with a Voidshield for your dude. It's a large blast-sized shield, centered on your dude but protecting anyone that fits inside. However, a result of Explodes!
Being Mechanicum you can slap this on an unkillable magos inside of an unkillable mech raider, assuming you are going for maximum trolling and really, who isn't? Mechanicum exclusive relics[ edit ] Cortica Primus: Nice piece of equipment! Only the new Arch Magos Dominus can use this properly and that's actually fair, although it has its risks: Spoopy Scary sentient computer virus that comes to destroy enemies of the Omnissiah!
Well, at least their vehicles. It is a 12" Assault 1, Haywire weapon. In each of your subsequent Shooting phases, each vehicle within 12" of the survivor and the survivor itself takes a hit from the weapon. Every vehicle that survives then become infected, and everything goes round 'n round until there are no more tanks to destroy Keep in mind that if the enemy manages this poorly you could have a robo plague bouncing up and down his line hitting tanks multiple times.
Taghmata Unit Analysis[ edit ] The main army that uses pretty much everything but is the baseline for all Mechanicum. HQ[ edit ] Magos Prime: Now with Independent Character and Precision Shots! The upgrade also unlocks 3 awesome options: Makes sense you can only have 1 Archmagos in your army. The Orders of High Techno-Arcana are like space military PhDs that pretty much dictate how you're going to play, and are the following: Archmagos exclusive, so there can be only one.
He allows you to field some of the most fearsome Mech anicum lists in the game, especially when most of your options are Flare shielded, not to mention it comboes well with deepstriking Thallax, LRs with Explorator Augury Webs and makes your flyers your army's weakest section arrive faster and last longer - Overall the most supportive arcana. Coupled with a Djinn-skein and multiple Cyber-occularis he becomes the most supportive unnamed character ever.
If you want your Magos to be a Mech-assassin and get up close and personal, he is your go-to guy. At I4 most CC characters are likely to hit faster than him, but properly equipped which makes him even more expensive he should be able to tank the damage and punch some skulls out.
Good for one thing only, he kinda needs Archmagos stats to stand out, otherwise he'll be like the Legion Champion: Given almost every non-vehicle astartes unit contains a Character the sergeanta Malagra can give their unit PE against most of an astartes army.
Makes him a Myrmidon Lord Furthermore, Photon thrusters now don't overlap with the best options, and he can take two of them! Four S6 Lance AP2 shots are bound to make some damage.
Hatred means he's no slouch in melee, but you'll want him shooting all game long - Overall, the shootiest Magos. Not to be confused with the proper Magos Reductor, their roles don't overlap, but can actually complement each other nicely. Regarding Armourbane, you already have lots of anti-tank stuff already, although an Armourbane Photon cannon is one of the few thing that can and WILL kill even a Flare shielded Armoured Ceramite Spartan, and if he can kill those he can kill anything with an AV.
But maybe you want to have half your army shooting at it for the entire game, it's up to you. You don't want to know what an Ordinator does with a Wrecker Armourbane Conversion Beam at full range. A regular Meltagun is also nice for him as Armourbane ignores Armoured Ceramite and is independent of range unlike the Melta ruleand doesn't need Relentless — The Myrmidax shoots more but the Ordinator shoots stronger.
This guy won't go down quickly, if you're taking an Archimandrite and sizeable numbers of well equipped Thralls, take this guy. The former allows you to field those Thralls quicker, and the latter makes them return into reserves for free, potentially maximizing cost effectiveness. Also notice unlike the Archimandrite, this guy does not need to be the Warlord to use his bonus - Makes your Thrall screens recyclable, but that's not necessarily an instant win button: Keep them cheap so you can afford other things to do the real damage.
Enginseer lords, they reroll Battlesmith tests and can take Enginseer Tech-Priests Auxilia Enginseer only as troops, as well as allowing an extra fortification unless forbidden by the mission. These sphincters are ridiculously durable. If you created a Magos character for a Conquest campaign HH4the progression and wargear can take him up to T7. Yes, like a fucking Castellax.
Link or it didn't happen. What the average neckbeard has become by the 30th millennium. Your librarian equivalent, Dominus are your only other vanilla HQ options beside special snowflakes.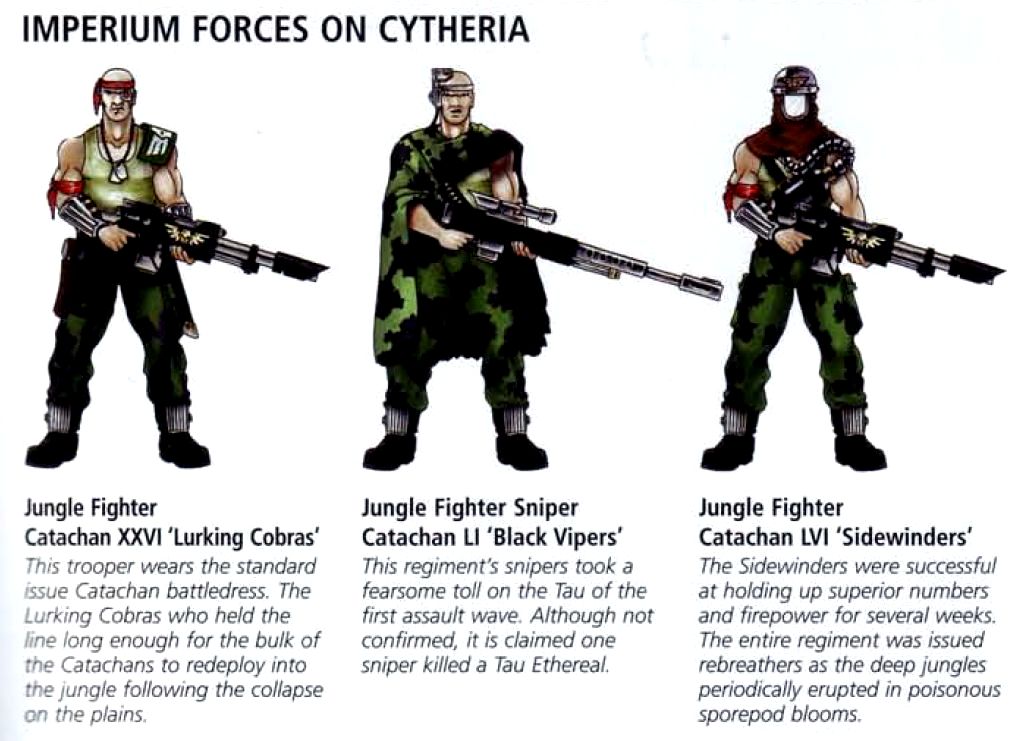 They come with a Cortex Controller to better direct your Battle-automata, but you're actually bringing them for their sweet Cybertheurgy powers, for Techpriests arguably do a better job at mere robo-herding, and it's not like unsupervised Battle-automata begin to rip out each other's bits.
They can't tank hits for their Battle-automata though, because the enemy can ignore them as the closest model when shooting. As for their wargear, they still have wide variety of RANGED options and only three melee options including his default power weapon.
For those times he's not using Cybertheurgy or repairing his bots. However the Machinator Array is a superior upgrade overall. He's a cheap HQ that helps your robots, but that's about it.
Axiarchs can also grant all Secutarii within the detachment one of four new rules: These guys are far cheaper than even the Magos, but they're also a lot more specific in their use and in a force with few Secutarii they're rather wasted. The Axiarch is nowhere near as useful in shooting or melee as the Magus and Magos.
Nor does he have the full set of options that they do. He's one of two HQs without the option of a Machinator Array. So he won't last very long in a fight. Making the best options for him a Master-Crafted Phonton Gauntlet to re-roll Gets Hot, a Power Fist to make the best use of his three attacks, than spend the cheap cost of taking the Omnispex, Augury scanner and Shattersphere grenades for Rad Poisoning and Pinning.
His other options have low AP while Hoplites have little need of extra help to spam Haywire. Kitting him out with all Rad weapons doesn't make him anywhere near as good as Radfucker. Though he will make an good meat shield and assistant for the Archmagos. Special Characters[ edit ] Archmagos Draykavac: The first of the Dark Mechanicum. This scary bastard comes with a Graviton gun, a Machinator array, can buy up to 4 Cyber-occularis for his Djinn-skein and gives PE Infantry to all units while within 3" of an objective when he is the Warlord.
This happens at In1, but having T6 and causing Fear means he has no problem waiting for his turn to attack. He is also available as HQ for a Knight army. Costing less than an equally equipped Archmagos but having lots of unique stuff and an amazing model it almost justifies him not being an IC, so give him an Abeyant to increase his survivability. However, it doesn't work against Template or Blast weapons ie. Even in death, fuck your dudes.
Because most of your army also is Stubborn this works out very nicely. Having a TL Maxima bolter, a Graviton Imploder and a Servo-arm which usually are mutually exclusive he's very cheap for what you get. But for a little more I could get me a Knight! Yes, but he is both an Archimandrite AND an Archmagos Dominus, having a Djinn-skein with 4 optional Cyber-occulariiCybertheurgy and a Cortex Controller - in fact he's the only way of having both in your army.
Magos Reductor Calleb Decima: Now with Independent character and Precision Shots! He has a MC Power axe and a Machinator Array which makes him decent in CC hits at S6 but fights like a guardsman at WS3, though Master-crafted mitigate thisand with his longest ranged weapon being a MC Bolt pistol he's certainly not a shooty character either.
Then what's the point? He's a Magos Reductor available for Taghmata use, meaning you can bring Battle-automata and non-Thallax troops without restriction while still getting his Reductor buffs: So, no point taking him when playing proper Ordo Reductor, then? Freed one Heavy support slot for you, your welcome. But pretty much the sole reason you want him is for his Curse of the Omnissiah attack. An awesome, if somewhat expensive support HQ, specially when taken as an allied one as the first book intended to.
Not that he isn't good in a primary detachment either. Thallax lose their mobility advantage when he joins them, so put him in a Scyllax unit: Curse of the Omnissiah: Makes him a death sentence to anything less than a Titan provided you get a good rollbeing able to unleash 2D6 Haywire Sunder shots, which means he can scream a Spartan to death on a single turn. This counts as firing all his weapons - no extra Machinator shots. Unfortunately, it's very difficult to use, being Heavy One Use and having only 18" range.
Feel free to move when targeting a flyer, though. Being S3 AP3 and hitting so many times, this thing can serve against guardsmen in a pinch.